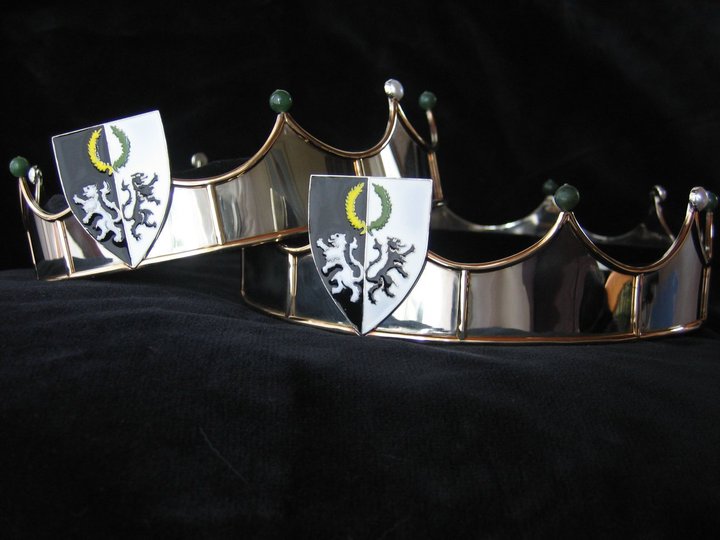 Canterbury Fool- Barony of Lions Gate 2023
An event, with a side of humour.
As the eventing season begins once again, come join us at the Barony of Lions Gate at our whimsical event Canterbury Fool, this April Fool's day.
Join us for the Lions Gate championships in the gentle arts: arts & sciences, bardic, and games.
Join us for salons throughout the day discussing and showcasing the martial arts and gentle arts.
Join us for "Bard for a Bit" and at the Grand Bardic Gazebo in the evening!
Join us for games, indoors and out, for young and young at heart!
Join us on the archery range, with bow, crossbow, or try out combat archery.
Join us for dance, whether new to dance (we'll teach you!) or a long time sashayer of the floors, at the evening masquerade dance!
Join us for a picnic meals for lunch and dinner, or partake of the feast for Fools, a Jester's Repast, offered by SwanSong Kitchen for lunch, dinner and a few a la carte delights.
Partake of the merchants or the Wolf and Drum Tavern.
Come one, come all, to the joyful, foolish, and whimsical Canterbury Fool.
================================================
Event Registration Fees
Adults: $25 for adults,
$5 discount for members
Children: free (18 and under)
================================================
This event is held and managed by the Barony of Lions Gate, a branch of the Society for Creative Anachronism, Inc. and is considered the official channel of this group here. Questions regarding its content should be directed to scajaqueline@shaw.ca
or to lionsgate.seneschal@tirrigh.org
================================================
People interacting with the event must adhere to the SCA Core value, behave with courtesy, honor, chivalry and respect, even in times of inevitable differences of opinion, and comply with SCA policy and modern law. The SCA prohibits harassment and bullying of all individuals and groups. Hate speech is not tolerated in the Society. Hate speech is speech or symbols that offend, threaten, or insult individuals or groups, based on race, color, religion, national origin, sexual orientation, disability or other traits.
=================================================
Although the SCA complies with all applicable laws to ensure the health and safety of our event participants, we cannot eliminate the risk of exposure to infectious diseases during in-person events. By participating in the in-person events of the SCA, you acknowledge and accept the potential risks. You agree to take any additional steps to protect your own health and safety and those under your control as you believe to be necessary