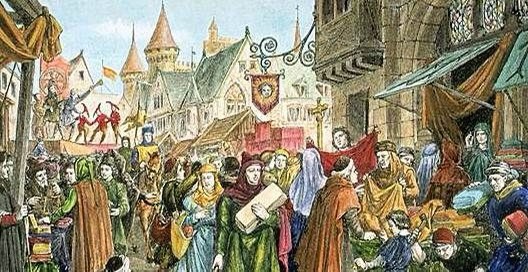 CANTERBURY FAYRE, The Barony of Lions Gate

It's almost springtime! The sun is shining, the bards are sing- ing, and once again it's time for us to get together and enjoy an event that celebrates the arts, sciences, gaming, and bar- dic skills – Canterbury Fayre!
Please join the Dread Baron Cyneric and Delightful Baroness Arianna as they select Their new Champions of the Arts & Sciences, Bardic, and Games.
Peruse the village market and find a new treasure to take home.
Enjoy watching and listening to our bards, view the A&S exhibits, cheer on your favourite games contender, or take a TUTR class offered by our amazing instructors.
Bring a picnic lunch and enjoy a relaxing day visiting with friends!
COVID protocols will be in place.
=================
Event Registration Fees
Adults: $20 for adults,
$5 discount for members
Children: free (18 and under)
=============================
Liquor license in effect – no outside alcohol is permitted
=======================
Although the SCA complies with all applicable laws to ensure the health and safety of our event participants, we cannot eliminate the risk of exposure to infectious diseases during in-person events. By participating in the in-person events of the SCA, you acknowledge and accept the potential risks. You agree to take any additional steps to protect your own health and safety and those under your control as you believe to be necessary
=========================
This event is held and managed by Barony of Lions Gate, a branch of the Society for Creative Anachronism, Inc. and is considered the official presence of this group here. Questions regarding its content should be directed to LionsGate.Seneschal@tirrigh.org or to the event steward Mairghread Inghean Raghnaill, Kerrywinch09@gmail.com.
Any discrepancies between the electronic version or any information and the printed version that is available from the originating office will be decided in favour of the printed version.