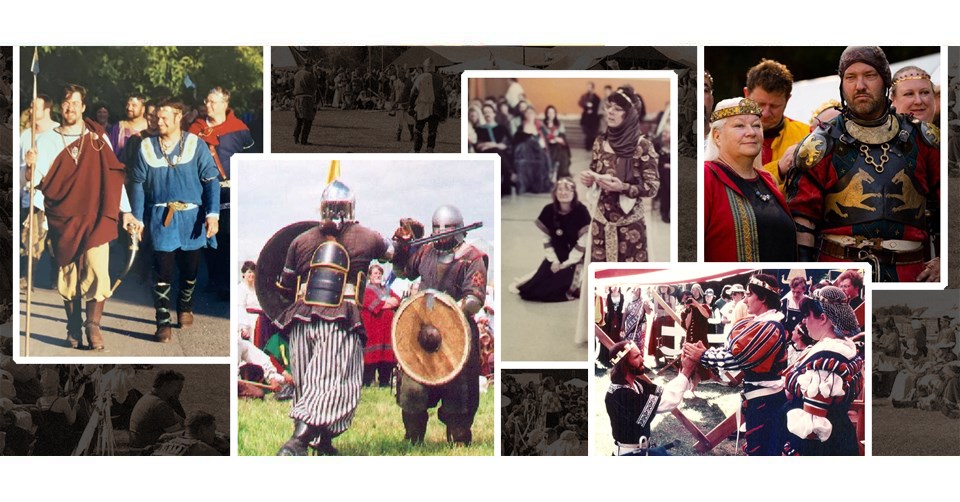 Lions Den 27 – There I Was: Stories from Early An Tir
Guest host:
Duke UlfR Blodfotur Fallgrson and Sir Antonio Romeo Maria di Francesco da San Gimignano, KSCA
Come hear tales of history, heroism, craziness and a variety of ill-spent youths from some of An Tir's most venerable and hilarious storytellers.
During the "An Tir: Then and Now" panel, it became clear that our council of Lions had lots of stories that just didn't really fit into that topic naturally, so we've reconvened that group (give or take a few changes) and invited them back to share their memories on… Well, pretty much anything! We have a few things we'd like to ask them, but bring your questions, and we'll all enjoy an evening around the virtual fire reminiscing about the early days of An Tir.
This event is held and managed by Barony of Lions Gate, a branch of the Society for Creative Anachronism, Inc. and is considered the official presence of this group here. Questions regarding its content should be directed to LionsGate.Seneschal@tirrigh.org or to socialmedia@antir.org. Any discrepancies between the electronic version or any information and the printed version that is available from the originating office will be decided in favour of the printed version.
Please note that, by participating, you are agreeing to be
videotaped and granting permission to have the video posted to SCA Social Media Channels.