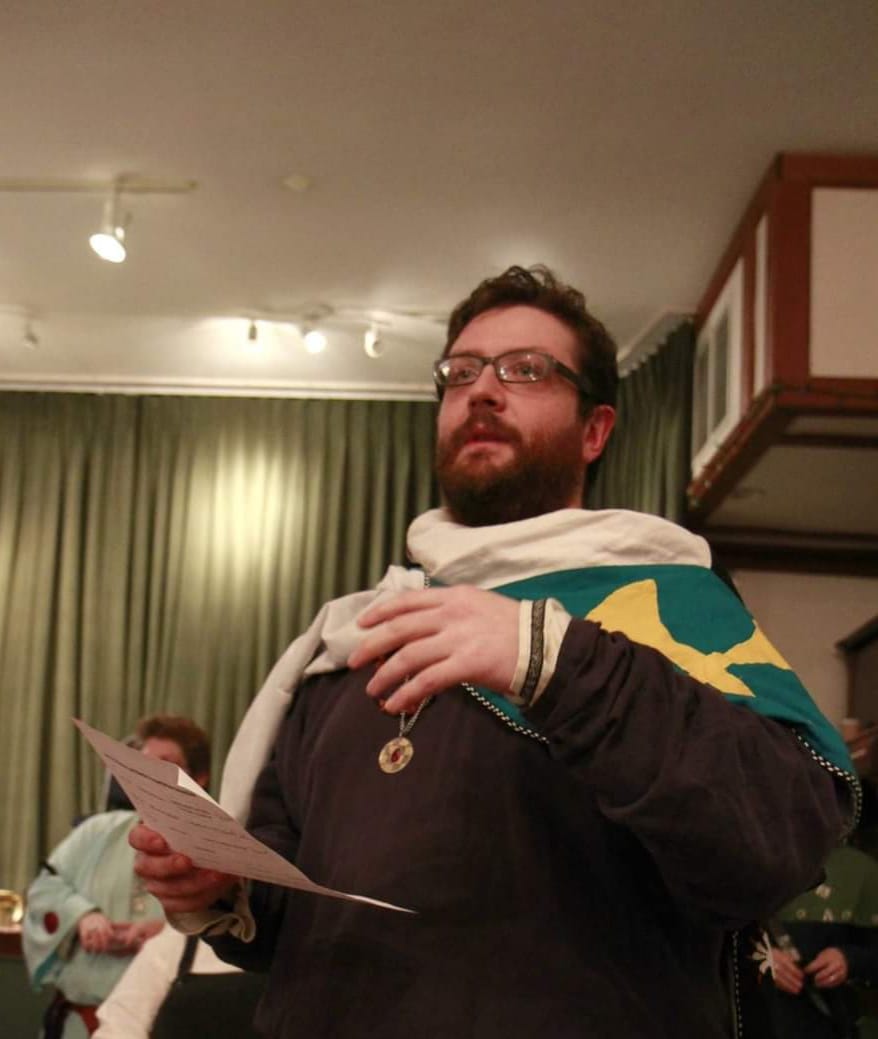 Lions Den 41- Storytelling and SCA Myth Writing
With Lions Gate's own BattleBard HL Cáemgen mac Garbith ui Andrais
We are a Society of Heroes and mythic figures. We are a community held together by stories and a shared past. So how do we mythologize our friends?
Let's take a look together at some common frames, cycles and patterns from period that can be adapted into (slightly anachronistic) tales of adventure, glory and hilarity!
Cáemgen will share some of his SCA themed Bardic compositions for competition, court schtick, and everything in-between.
.
===========================
This event is held and managed by Barony of Lions Gate, a branch of the Society for Creative Anachronism, Inc. and is considered the official presence of this group here. Questions regarding its content should be directed to LionsGate.Seneschal@tirrigh.org or to socialmedia@antir.org. Any discrepancies between the electronic version or any information and the printed version that is available from the originating office will be decided in favour of the printed version.
Please note that, by participating, you are agreeing to be
videotaped and granting permission to have the video posted to SCA Social Media Channels.