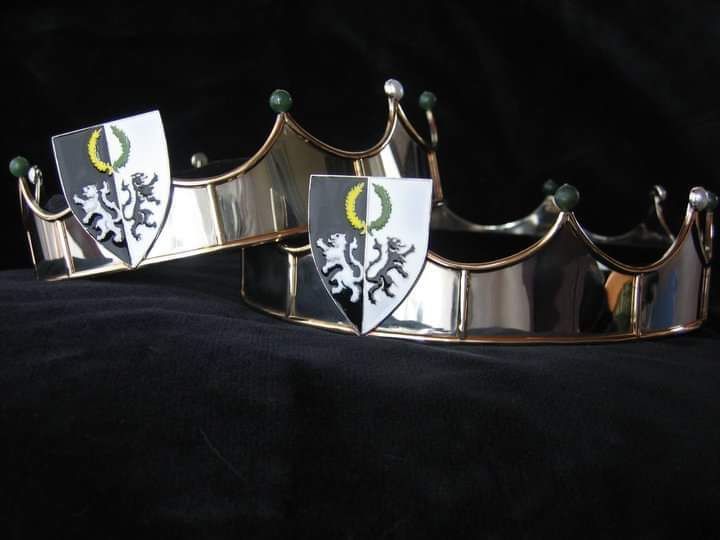 Lions Den – Barony of Lions Gate: History and Perspectives
Founded in AS XI, the barony of Lions Gate was an important part of An Tir's growth from a distant, barbaric principality of the West to the independent kingdom that it is now.
For 26 years Gerhard and Amanda Kendal led us with wisdom and whimsy through trials and triumphs, and their legacy has been carried on by 10 more barons and baronesses who followed.
Join us as we look back through the eyes of some of those who have worn the baronial coronet at our storied past and sunny future, and enjoy a night of recollection and ruminations on the history of this place and its prominent citizens.
Panelists:
Baroness Caitrin ni Cingeadh, OP
Baron Griffin ap Bedwyr, KSCA
Baroness Margaret Hamilton of Stirlingshire, OP
Baron James Wolfden, OP
Baroness Caitrina inghean Aindriasa, OP
Baron Uilliam mac Fearchair mhic Gille Aindrias, OP
Baroness Arianna Freemont of the Clan MacBeign, OP
Baron Cyneric Beresone, KSCA, OP
This event is held and managed by Barony of Lions Gate, a branch of the Society for Creative Anachronism, Inc. and is considered the official presence of this group here. Questions regarding its content should be directed to LionsGate.Seneschal@tirrigh.org or to socialmedia@antir.org. Any discrepancies between the electronic version or any information and the printed version that is available from the originating office will be decided in favour of the printed version.
Please note that, by participating, you are agreeing to be
videotaped and granting permission to have the video posted to SCA Social Media Channels.
https://zoom.us/j/99278863529?pwd=SThPSENoclc2YVFidzZhNnZYeEFMZz09