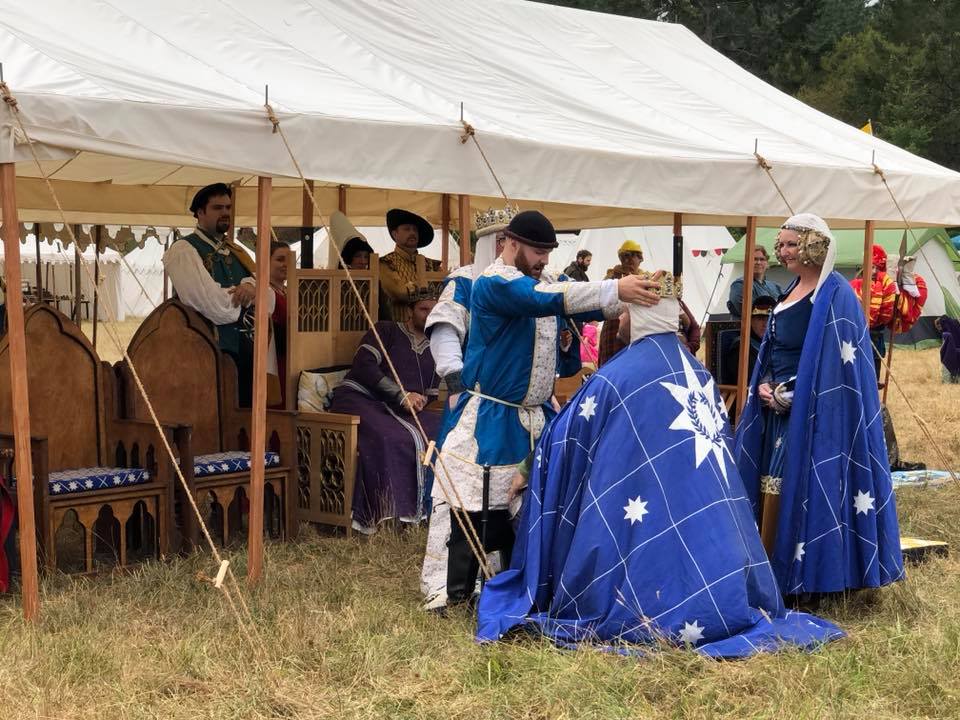 Tir Righ February Investiture 2019
Bold Tir Righ,
The Winds of Change blow cold across our Stormy Principality, and while we celebrate the shining reign of Hurricane Prince Havordh and Tempest Princess Mary Grace, we must also prepare for the twilight of Their Brilliance.
The rain-drenched Barony of Lions Gate invites you to take shelter (indoors!) and witness the ascension of the next Storm Prince and Princess, February 16th, at the ancestral meeting place of the Cloverdale Fairgrounds.
http://www.antir.org/events/2019/02/16/tir-righ-february-investiture-7/
Site fees as per Tir Righ Financial Policy
$30 for adults, $5 members discount.
Youth 18 and under free.
$5 Senior/ Student discount with valid ID.
SCHEDULE
SCHEDULE
8 EVENT CREW SET-UP
830 GATE OPENS
900 MOD MEETING
900 SENESCHAL/ EXCHEQUER MEETING
900 TUTR CLASS SESSION 1 (TILL 10)
1,2&3 SEWINGS NON-ADHESIVE BOOKBINDING with Maminka the Bohemian
MARSHALING taught by Master Nikolai
930 RAPIER LISTS OPEN
1000 COURT OF TM KARTJEN AND SHA'YA, LAST COURT OF HAVORDH AND MARY GRACE
1045 RAPIER LIST CLOSED
1100 COURT OF TM KARTJEN AND SHA'YA – INVESTING OF TE SETHRIC AND KOLBERA
1130 INVOCATION OF RAPIER CHAMPIONSHIP/TOURNEY BEGINS
1230 TUTR CLASS SESSION 2 (2 CLASSES)
ASTROLOGY with Dr Carus
HERALDRY: Novus II taught by Sadhbh Bheag
100 PELICAN COUNCIL
145 LAUREL MEETING
230 COURT OF TM KARTJEN AND SHA'YA AND FIRST COURT OF TH SETHRIC AND KOLBERA
330 ORDER OF THE VALOROUS ESTATE, ORDER OF THE ROSE MEETING
330 SQUIRES TOURNEY
430 KNIGHTS MEETING
5 ALICE MACKAY HALL CLOSES – SHANNON HALL REMAINS OPEN
515-600 FINANCIAL MEETING
600-645 CURIA
645 DINNER
730 DANCING BEGINS
1100 TAVERN CLOSES
1200 SITE CLOSES
Schedule subject to change based on the needs of the Royals in attendance
Note. there will be a Special Occasion License in place – absolutely NO OUTSIDE ALCOHOL
No pets, certified service animals only